Catawba Research, A Global CRO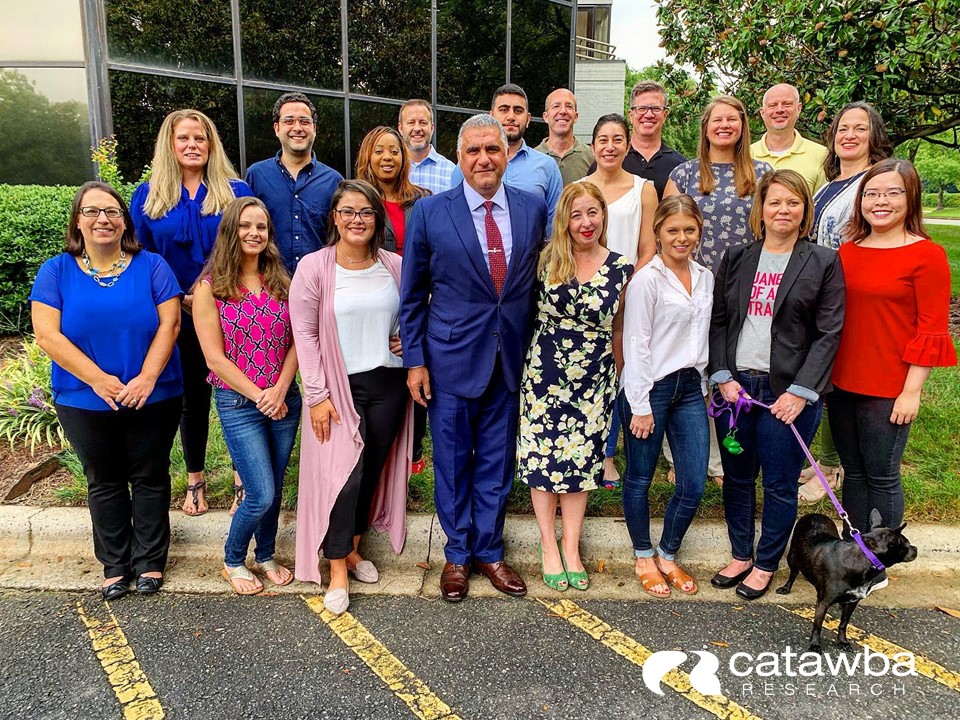 Catawba Research is named for the Catawba River, which starts in the Appalachian Mountains and drains into the Piedmont region of North Carolina.  As a life sciences company and water being a life source, the name is quite fitting for a CRO seeking to increase the quality of life for people suffering from treatable diseases.
Catawba Research is a trusted research organization defined by its nimble approach to study design and execution. Boasting over 100 years of C-suite experience and an expansive and evolving portfolio of therapeutic success, we help set the standard for CRO leadership. With consistent scientific engagement and targeted fiscal responsibility, we set ourselves apart from the competition. We believe quality is found in the details, and our precision focus on timelines and cost-conscious design allows us to deliver the right results at the right time — for the right price. In fact, while only 20% of clinical trials finish on time, 70% of all clinical trials partnered with Catawba Research either meet or exceed their timeline objectives.
Catawba utilizes dedicated international management teams and executive-level oversight to guarantee protocol compliance and keep every component of a project on track. What's more, our "Always Audit Ready" TMF documentation guarantees you are prepared to confidently overcome any regulatory obstacle and push your project forward without delay. This proactive approach has awarded us over 30 regulatory approvals — the most achieved without a single change order. On top of that, our therapeutic portfolio is growing rapidly, as we leverage our impressive track record in dermatology and women's health into more recent triumphs in pulmonary, autoimmune and neurology research.
Despite this growing success as a global CRO, Catawba retains an agile approach to study delivery and assigns active roles to its executives. With a fixed-budget mentality, innovative trial management and robust quality assurance, Catawba is a full-service CRO with a passion for people — those patients in need of treatment and those professionals looking to unlock new possibilities in health care.
Remembering the patient is always the reason we do our work, Catawba Research seeks to be a life force in the field of clinical research building confidence in our partners throughout the execution of a clinical trial. We do this by committing to excellence, collaboration and transparency.